The Nadin Collect and Deliver Service is often unheraleded. Nadin will manage any large item delivery for you and will save you many precious holidays!
Parcel Collection
We collect your parcel for you!
When a parcel is qualified as large, you can assume it won't fit in your mail box. If you want to collect it yourself, you have to stay at home waiting for the delivery man to show up. Most of the time, you know which day it will be, and if you are lucky, they will tell you if it will be morning or afternoon. So you are stuck at home, waisting holiday, just to receive a package… Now imagine if there are several parcels to collect.
All day long, we have a team at our offices and we can collect your(s) parcel(s) for you. We have enough space to store it untill we will delivery it to your place on the day and the time you find convenient!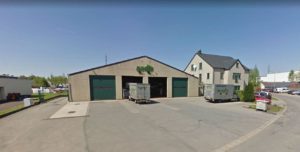 Parcel Delivery
Because there are many kinds of delivery…
On top of the fact that traditional delivery companies do not let you choose your date, many of them stop their service at the ground floor or at the front door. You will have to bring the furniture at the desired floor by yourself.
Nadin takes care of any large item delivery directly at your place, on your chosen date and time. We deliver it to any floor thanks to our lift fleet which are adapted to all configurations.
Just to remind you: we also work on Saturdays if you want to be delivered on the week-end 😉
You can choose your day for the delivery and avoid to take a day off just to collect a parcel!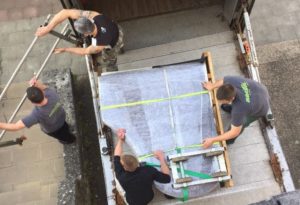 We can also take of the assembly and installation of any furniture if you wish so.
Don't hesitate to ask your free quote to compare with other companies. At Nadin, we guarantee you quality (and a real delivery service!).